January Specials + Finance Offers!
Check out our latest deals below! Call us today to discuss our latest offers! 09 262 2700
How's this for a value-packed deal? Driveaway today with Guaranteed Minimum Future Value* and a great weekly price on selected models.  With Manukau Hyundai GMFV, you'll be driving your way, on your terms, thanks to a contract featuring an interest rate fixed for the term of the loan and set repayments. And you'll have peace of mind because you'll know what lies ahead. We can guarantee the minimum future value of your vehicle before you've even gone on your first adventure. But that's just the beginning, because you can also upgrade or refinance if you choose. At the conclusion of your agreed term you'll have total freedom to select a new option to suit you - keep, upgrade or return.  
*Ts & CsThis Guaranteed Minimum Future Value (GMFV) offer is valid from 01 January 2021 to 31 March 2021 (or while stocks last at Manukau Hyundai only). GMFV is available on selected vehicles only through Heartland bank only. Repayments for loans with a GMFV will be as shown in the advert and are based on the relevant 2021 Hyundai models, its Recommended Retail Price, a 45000 kilometre allowance as per the relevant GMFV agreement, the applicable fixed interest rate, a 4 year loan term, and a 10% deposit. The total amount payable over the term of the loan for each model is also shown in the advert. A fixed interest rate for the term of 8.95% applies. On-road costs, a $105 UDC establishment fee, $10.35 PPSR fee and $449 Dealer Origination Fee each apply. Heartland bank Finance standard terms, conditions, lending and credit criteria apply to any loan. Heartland bank GMFV terms and conditions apply to any GMFV contract. If these conditions are not met, the option to return the vehicle for the assured future value at the end of your loan term may not be available, and the outstanding loan must still be repaid in full.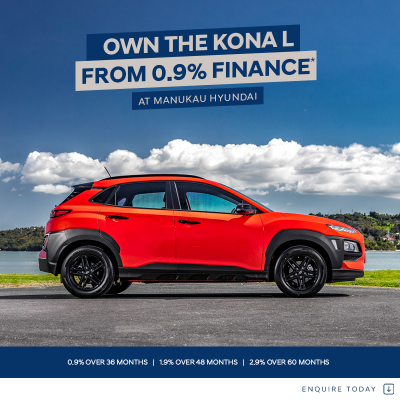 *Hyundai Kona L 0.9% fixed rate offer is available until 31/01/21 through Hyundai finance. It is based on the vehicle being purchased at the recommended retail price, plus on-road costs, with the balance over 36 months. Also available at fixed rates of 1.9% over 48 months or 2.9% over 60 months. Documentation fee of $564 & PPSR fee of $10.35 applies. On-road costs & any accessory prices must be paid at the time of purchase and may not be financed over the term. Finance is subject to normal lending criteria and terms & conditions apply. The finance offer is not available in conjunction with any other special offers.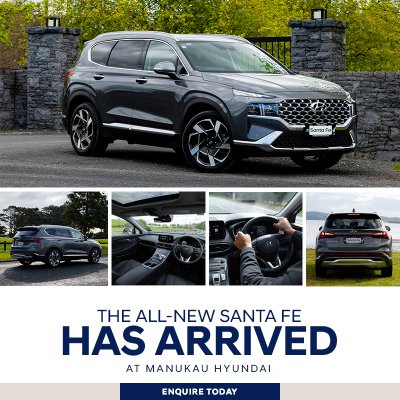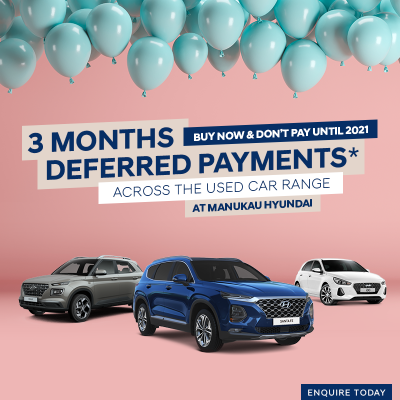 *The deferred payment offer is not available in conjunction with any other finance offer and is only available on vehicles financed before 31 January 2021. If you defer your payments for 3 months, you must still repay the full amount of the loan, together with all interest and fees, but payments will not begin until the date falling 3 months after the first scheduled loan repayment date. At the end of the 3 month period, the amount of unpaid interest and fees from that period will be added to, and form part of, the loan balance. Repayments of that adjusted loan balance (together with payments of interest on it) will be spread over the remaining term of the loan. UDC Finance Limited lending criteria and standard terms and conditions apply to any UDC loan. Details of terms and conditions will be specified in the loan document. Fees and rates are available on request.
*Offer available on all vehicle models. Labour diagnosis and additional parts will incur further charges. The vehicle must be booked in for a service date prior to the expiry date of 31st January 2021. This offer is only valid until 31st January 2021. Add-ons must be confirmed at the time of booking. This offer is not in conjunction with any other offer.